Grateful to begin last week with open borders in the County. Bud Fancy (
Framework
) is leading a high-octane multi-generational team. A lengthy lunch conversation with Bernard Brown included the Standing Stone celebration of Kingdom impact through our former church in Meductic where he served in the early 1960's. A church that closed many years ago, but that is powerfully intertwined in the foundations and forward momentum of our tribe in the leaders it raised up and through the generational impact of their ministry initiatives and contributions.
We are blessed across our region by the wisdom and non-anxious presence of Godly and experienced leaders like Bud. Our Tuesday staff time together was rich and meaningful as we processed the impact of this season on our souls.
I also enjoyed LBA/Town Hall meetings with four other churches over this past week and thankfully only one was virtual. After 22 months of pandemic restrictions, it is refreshing to be in the room vs. Zoom whenever possible. The
Easton
LBA unanimously recommended an Extended Call for Rich Thomas by congregational vote on February 6th. He will also continue serving as Lead Pastor up the road at
Community
.
A 3.5 hour Zoom meeting filled Saturday morning for the Beulah Session of the Camp Board. This action-oriented, advisory group continues to offer an impressive mix of wisdom, passion, and innovation in serving the needs of
Beulah Camp & Conference Center
. A recent $5000 donation was received for the creation of tenting sites which will be available for use this summer. A late April decision is pending by the DBA regarding Beulah Family Camp and other pandemic-related summer programming matters. We are blessed by the effective and energetic leadership of our Executive Director in Tami's oversight as Chair of Atlantic District Camp Ministry.
The
Kingswood University
Board of Trustees convened this Friday to receive a variety of mid-year reports and updates. The pre-Christmas debt reduction campaign raised $136K, which leaves
only $370K of institutional debt
remaining – PTL (a far cry from the $6M+ owing a dozen or so years ago)!While enrolment challenges continue in this pandemic season of travel restrictions, it was encouraging to hear the fall & spring headcount and full-time equivalency of incoming students for FY2022 was slightly higher than last year's total. Your prayers for the enrolment team to connect with those God is calling to prepare for ministry are deeply appreciated.
Please contact enrolment@kingswood.edu with any names of those God may be raising up in your church family or circle of influence.
Earlier this month I enjoyed the opportunity to connect with my Pastor Cluster of DS leadership from the Northeast region. In light of the postponement of District Ministerial, we will be delivering a copy of Emotionally Healthy Leaders to all those who were registered to attend. This book will be the primary resource for all Pastor Clusters through summer. More information and direction will be provided in the coming weeks for every pastor to develop a personal Rule of Life in keeping with the teaching of Pete Scazzero.
Ellen joins me in expressing condolences on behalf of the Atlantic District to Randy & Alma Forbes and their extended family on the January 9th passing of his dear mother, Carol.
CLICK HERE for her obituary
with opportunity to share words of support for the family during this time of loss.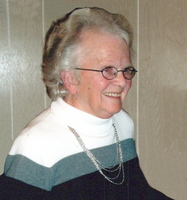 God will build on your past – but He is not constrained by it. (Andy Phillips)
The Christian ideal has not been tried and found wanting. It has been found difficult; and left untried. (G.K. Chesterson)
Not all storms come to disrupt your life, some come to clear your path. (Paulo Coelho)
For local church leaders looking for a practical resource to address polarization in our congregations, the Global Leadership Network of Canada and Jesus Collective are partnering to provide this excellent experience.
CLICK HERE for more details
 and to register online for this virtual offering in February.
---
Kingswood University still has tickets available for our Fall Vision Tour Cruise. For more information or to reserve your spot, please contact Debbie Benson (506-432-4411 or bendsond@kingswood.edu).
---
Have you been struggling to know how to pray for your church family in the ongoing pandemic challenges and tensions that have carried over from 2021?