It was a powerful night of worship as Wesleyan leaders and delegates gathered last night in St. Louis for the opening session of our 14th North American General Conference. 
CLICK HERE
 to visit the official website for 
UNLEASHED
. This one-stop shop includes a menu option for livestream access to all the business sessions. Thank you all for your prayers for wisdom and unity over the 2.5 days of business addressing Memorials to shape the future of our Wesleyan tribe.
This impressive new one-of-a-kind sign at 
CenterPoint
 (Glen McVicar) includes beautiful stained-glass insets. Some time ago, Roger Sullivan was invited as a special guest to share his testimony. The couple who donated this sign decided to attend this special outreach event and just kept coming. They will be two of the three new Believers Glen will be baptizing at the Beulah beach during Family Camp. There is a new time for this open baptism on Saturday, July 9th @ 1:30 p.m. Everyone welcome!
Speaking of Beulah Family Camp, this past week included a special planning session for the opening Saturday Family Worship Night on July 2nd @ 7:00 p.m. in the Tabernacle. Aaron Hopkins (
Corbett
 – pictured lower right) is providing point leadership for this special evening that will mark the return of Beulah Family Camp since our final service in July 2019. Stay tuned!
Beulah Camp & Conference Center is accepting applications for Summer@Beulah 2022 Activities Coordinator, groundskeeping, and housekeeping. Applicants must be enrolled in a post-secondary education program for fall 2022, a resident of New Brunswick or a member of a First Nations community. If you would enjoy working in a Christian camping ministry environment, Beulah Camp and Conference Center wants to hear from you! Please forward your resume and letter of application to tami@atlanticdistrict.com.
A small team from 
Kingswood University
 (Dr. Matthew & Chandra Friedman, & student Dinalthero Charles) and Houghton Wesleyan Church (Dr. James and Donna Zoller) just returned from a brief visit of encouragement with the Wesleyan Standard Church of Egypt. This was the first North American team visit since the election of new National Superintendent, Rev. Kamal Lotfy (pictured 2nd from right).
They were received with generous hospitality and learned as much as they taught a class at the local Bible college in Cairo and in the still-under construction church complex in Badr City outside of Cairo. They also visited the church in Nekheilah, the first Wesleyan Standard Church established in Egypt, as well as churches in Asyut and Luxor, strengthening ties and partnership between our churches (and Kingswood University) in North America.
Looking for an excellent small group resource to empower disciple-makers for evangelism? 
Every Believer Can
 is an excellent way to equip the saints to share their faith. 
CLICK HERE
 to check out these free resources.
World Hope International's 9th Annual Spring Gala PRAISE REPORT
And now, a word from CEO Tanya Nace:Together, we did it! Thank you for your generosity and prayers. Every spring we have a Gala and people from across Canada come together to give generously so we can continue to build opportunity and promote dignity and hope around the world. Thank you for helping us reach our goal and thanks to our two donors who have matched every dollar so we can have double the impact! 
Together we raised $50,763 for a the Hope Fund
. If you didn't get a chance to see our brand new short film (6+ minutes), 
CLICK HERE
 to be inspired!
Speaking of an amazing Kingdom leader…
We are so very effectively served by our Atlantic District Executive Director, Tami Mutch-Ketch. Her work ethic is only surpassed by her love for others and her wisdom and compassion in serving the complex challenges of our Camp Ministry. She models lay leadership serving alongside clergy at the highest levels of Kingdom influence and impact. May God raise up an army of these leaders in our midst in the years j
Congratulation to Seth & Lauryn Cooney (
Kings
) on their wedding this Saturday! Seth serves as Worship Leader at Kings West (Adam Brewer).
Ellen joins me in expressing sincere condolences on behalf of the Atlantic District family to Tony & Teena Stevens on the May 12th passing of his mother, Elizabeth Stevens. 
CLICK HERE for her obituary
 with opportunity to share a personal word of support.
God doesn't give us what we can handle. He helps us handle what we have been given. (Joanne Ozon)
Experience is the best teacher. (Edgar Dale) #DalesCone
The history of the church reminds us of the permanence of mission and the transience of modality. Our mission is permanent. Our modality can and should change. (Claude Alexander)

---
One Conference
 was formed out of the desire to see churches in our region united in their pursuit of Jesus. Over the last few years, we've gone from being in ONE arena with massive crowds and energy, to being exclusively online during the pandemic. This year, we are excited to take a step toward having everyone together again soon! One Conference will be hosted at three sites throughout the region this year in Halifax, Moncton, and Saint John! Combined, these three sites will be able to accommodate everyone who wants to attend, and we're thrilled to make this transition toward being together in ONE room once again in 2023. 
CLICK HERE for more information
 about how to register your youth group for your preferred location.
By action of the Atlantic DBA this week – Beulah Family Camp is back for the summer of 2022!!! 
CLICK HERE
 for the Camp Evangelists' bios. 
CLICK HERE for a downloadable PDF
 version of this poster to print off for your church bulletin board. 
CLICK HERE for a JPG download
 of the poster for announcement loops and social media promotion. We can't wait to see you all again as we pack into the Tabernacle to praise our God and to be challenged with a fresh call to holiness through the theme: Now Is the Time for Renewal!
---
I joined David Zigler (
Coastal Community
) and AJ Plaizier (
Yarmouth
) in February to share our perspectives and experiences in developing and implementing what Pete Scazzero calls a 
Rule of Life
. This was a companion conversation for the panel discussion offered on February 10th regarding 
Emotionally Healthy Leader
. If you are new to the idea of having a Rule of Life, you will find the following resources helpful:
Pastor Cluster Leaders are encouraged to use these resources to inform and inspire the journey of renewal unfolding in the months ahead in our Clusters. I completed my 48-hour retreat in February to develop my own Rule of Life. I will be praying for each of you to make it a priority sometime before summer to go on a personal retreat as you ask the Lord to show you better ways for better days of abiding in The Vine.
---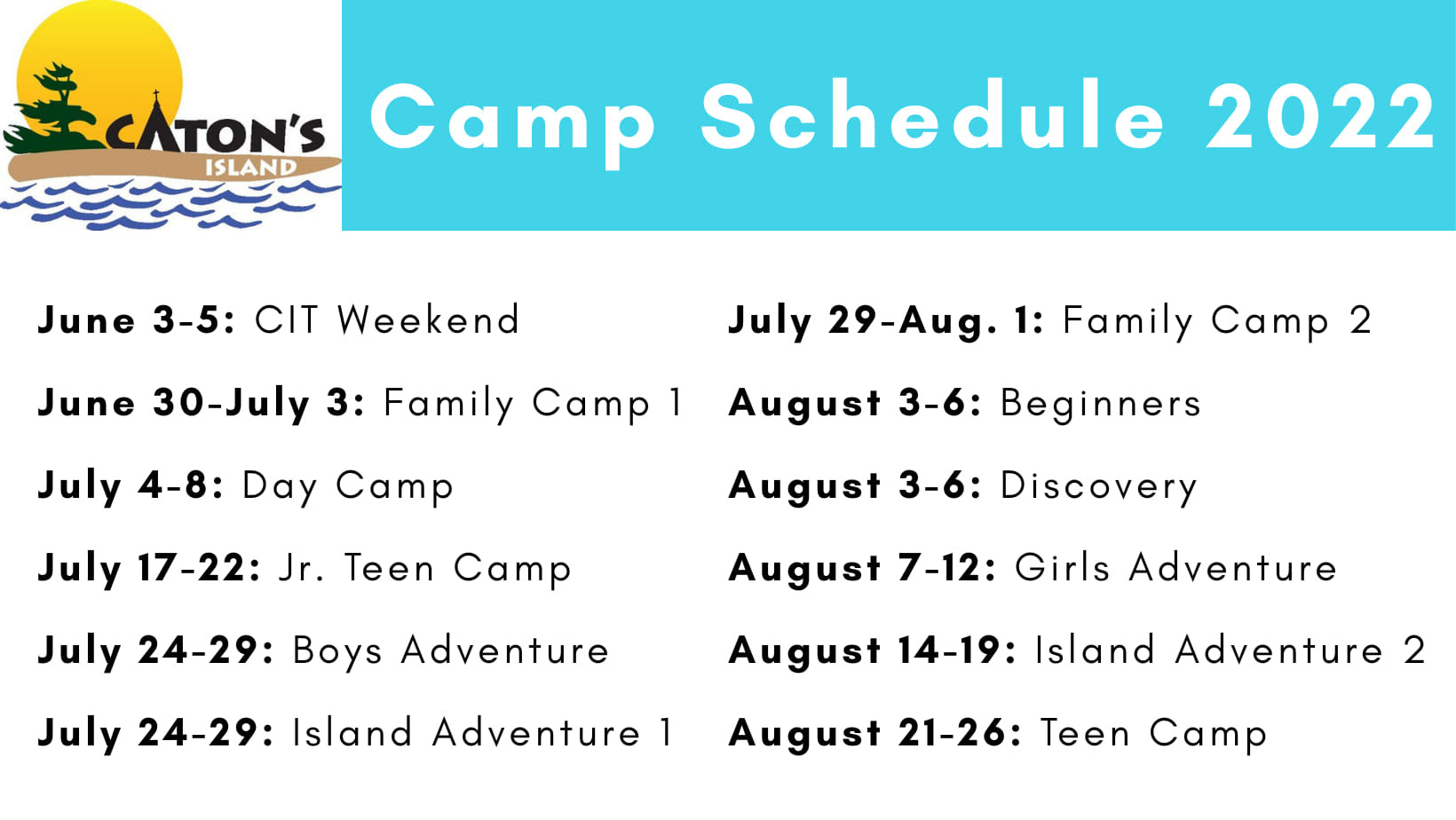 Registration for Caton's Island camps skyrocketed in the opening week of February 15th with 397 registrations plus 45 families for the two family camps. Registrations are continuing to roll in! Don't delay registering to ensure the camps/dates you want for your family summer schedule are still available.
---
Wesleyan Holiness Women Clergy serves clergy, ministerial students, including women considering the call to pastoral leadership. 
CLICK HERE to check out
 this very helpful resource with several blog entries which highlight the ways our egalitarian history has advanced opportunities for women in Kingdom leadership.
---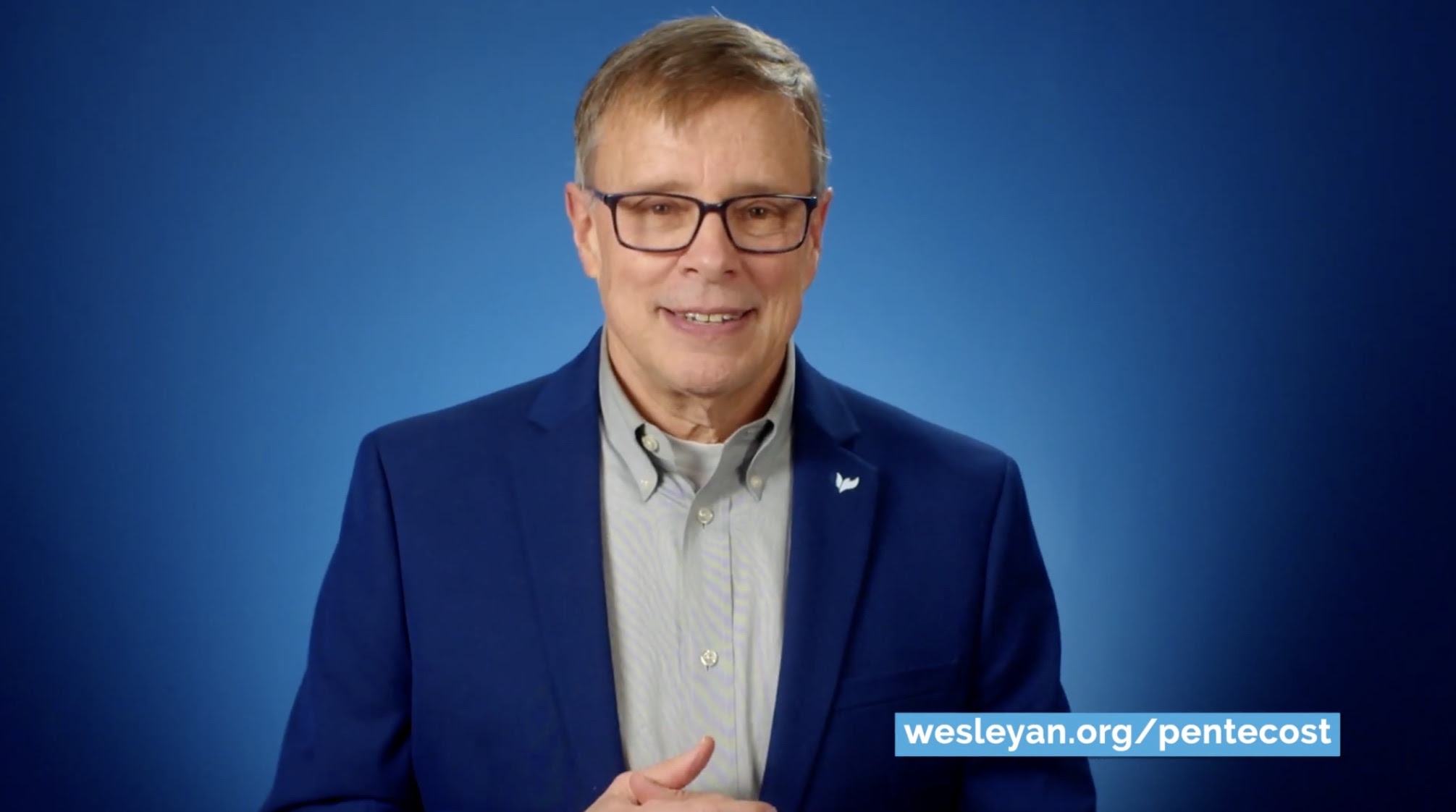 Pentecost Sunday is June 5. We need the power of God's Spirit for the living of these days! General Superintendent Wayne Schmidt is calling Wesleyans everywhere to a season of prayer inspired by the message of the Acts of the Apostles. 
CLICK HERE
 to watch this invitation and consider sharing this with your church family.There are the two ways to participate in the prayer experience portion:
Each day, we will read in the Book of Acts, and be guided in our prayers from a prayer prompt provided by Dr. Wayne Schmidt, General Superintendent of the North American Wesleyan Church. Then you have the opportunity to share your prayer on the prayer wall if you desire. And finally, click on the global voices section to hear prayers from around the Wesleyan world in various languages where our hearts can sense and be in agreement with the spirit of the prayer. So let's join together as Wesleyans in days of earnest prayer as we read through the Book of Acts and pray for an outpouring of God's Spirit around the globe.
At the conclusion of this journey, you will be able to view a Pentecost service (available for June 5) where our International Wesleyan Church leaders will lead us in prayer. This worship service will be able to be downloaded from www.Wesleyan.org/Pentecost for viewing at your convenience.
---
'Tis the season for annual business meetings in the local church. We are praying for you all as these important times of decision-making serve your preparation for the fiscal year ahead and the celebration of God's provision and faithfulness for the year completed.
Local Church Statistical Reporting opened on May 2nd, deadline is May 31st. All Lead Pastors were assigned their church's LCSR in the TWCHub where ASRs were completed. For assistance in completing this priority report, please contact Karrilee at District Office.
The National Church office is pleased to announce the creation of a Canada/Maine Wesleyan Church employment site. The purpose is to help local churches and specialized ministries (such as campgrounds) and pastors/individuals to connect with one another. If your local church or campgrounds would like to have your ministry opportunities made known, kindly email National Superintendent Steve Elliott (
stephen@wesleyan.ca
) the following information: Ministry Role, Schedule (Full/Part Time), Tentative Start Date, Name of Church or Ministry, City/Location, Province/State, and Website for More Info.